The main living area has nine-foot ceilings with natural light that fills the area from oversized windows at either end. Direct access to your home from the street or courtyard, as well as the parkade gives homes at Grace that single-family feeling.
Modern tone-on-tone colour palettes in the kitchen allow for the designer in you to customize the space to suit your needs. Elevated appliances make meals at home feel like a night eating out. And we've added enough hidden organizers, dividers, and pull-outs to bring a smile to even the pickiest chef.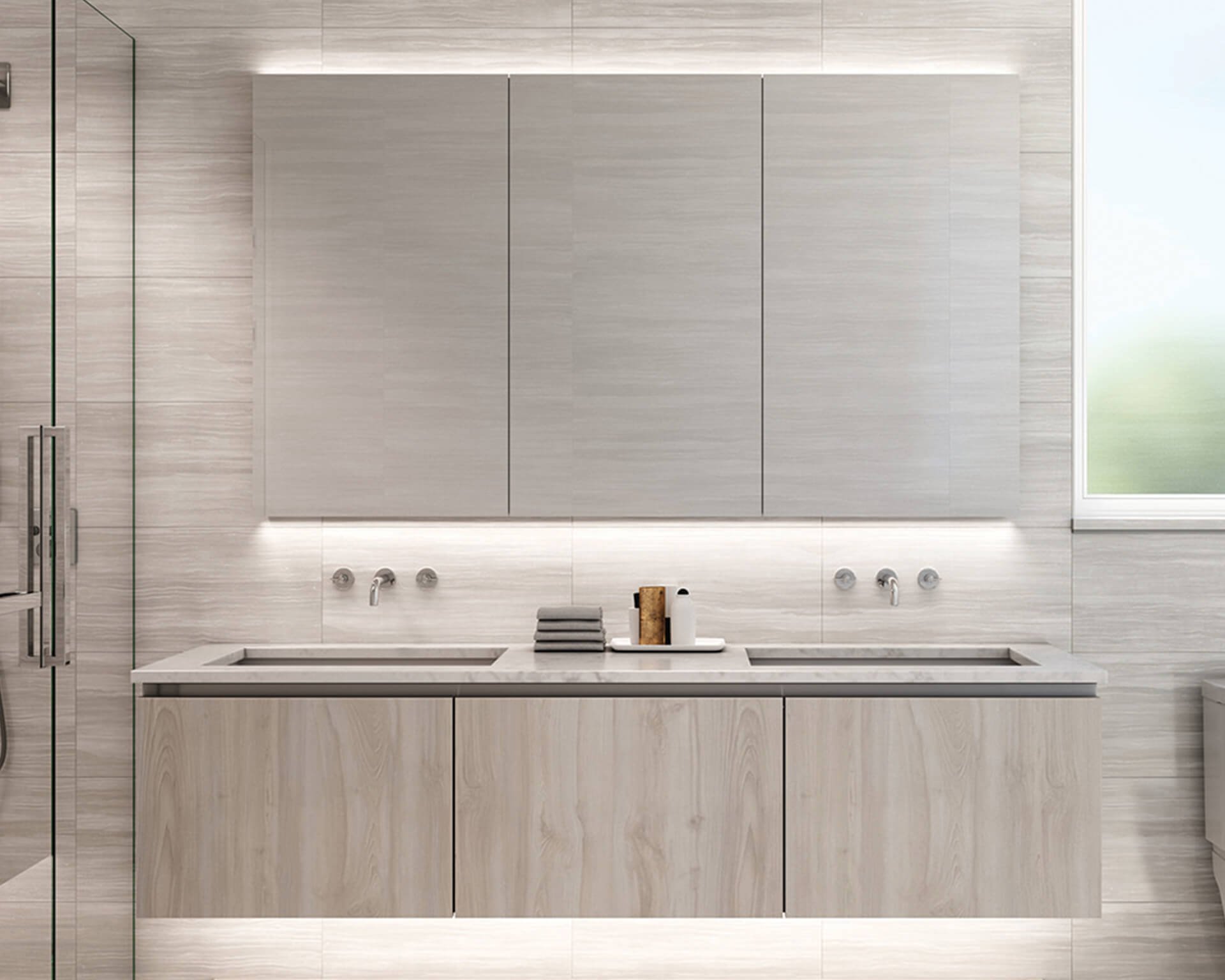 It feels like a quiet retreat. Floor to ceiling tiles create a peaceful sense of unity throughout. The glass enclosed shower and floating vanity provide a greater sense of airy, open spaciousness. The elegant wall-mount sink fixtures add a contemporary touch and under-floor heating keeps toes toasty.